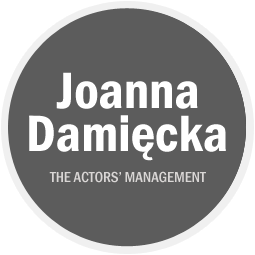 Jacek Bończyk
The Polish stage and screen actor, singer, the author of the lyrics, script writer and director of music performances.
www.jacekbonczyk.art.pl
education
1992 graduated from Wroclaw PWST
languages
a good knowledge of Russian, basic English and Spanish
skills
the guitar and piano performance, horse riding
achievements
- the first prize in Actors' Song Interpretation Contest during the 16th Festival of Actors' Song in Wroclaw
- He performed in the following theatres: Muzyczny 'Capitol' in Wroclaw (1992-93, 2003), The Jan Kochanowski Powszechny Theatre in Radom(1993), Rozrywki in Chorzow (1999) as well as Operetka Warszawska (1993), Roma (1994), Staromiejski (1997), Rampa in Targowku (1997-99), Komedia (2002, 2006), Na Woli named after Tadeusz Lomnicki (2002) and Syrena (2004-06), all in Warsaw.
- He has recorded two solo albums , 'Nastepny' (2001) and 'Tango Kameleon' (2002).
- As the author of the lyrics, he worked in association with the TV programmes for children and teenagers, including: 'Truskawkowe Studio' and 'Zielonym do gory' as well as with dubbing studios and phonograph companies.
- The author of the lyrics for 'Shrek' and the TV series including 'Mala Syrenka' by W. Disney, "'Niedzwiedz w Duzym Niebieskim Domu', "'Swiat Bobbiego' and 'Tazmania'.
- A music composer for performances and other artistic events.
Filmography:
2018

- BARWY SZCZĘŚCIA, Serial fabularny, Obsada aktorska (ojciec Eryka) 1811

2017

- BARWY SZCZĘŚCIA, Serial fabularny, Obsada aktorska (ojciec Eryka) 1770

2016

- DWOJE WE TROJE, Obsada aktorska (restaurator, klient banku), KUCHNIA POLSKA (46),

2016

- MAŁY JAKUB, Obsada aktorska,

2013

- CZLOWIEK BEZ WLASCIWOSCI cast (as Ulrich),

2012 - 2013

- WSZYSTKO PRZED NAMI Obsada aktorska (Tadeusz, pub's client episode: 22, 50, 65-66, 93),

2011

- MARATONCZYK cast,

2010

- 2 in HOTEL 52 (as Jan Wilg's solicitor),

2008

- WW II. BEHIND CLOSED DOORS. STALIN, THE NAZIS AND THE WEST, Serial dokumentalny - fabularyzowany Obsada aktorska (nie występuje w napisach),

2006

- WYPOZYCZALNIA LUDZI (3), SLOWO HONORU (12) in OFICEROWIE (as a notary public),

2006

- UWIEZIONY (250) in NA DOBRE I NA ZLE (as Marek Szala's brother),

2006

- 439 in M JAK MILOSC (as Claude, Grazyna's ex-partner),

2006

- BEZ PAMIECI (54) in KRYMINALNI (as Tomasz Lipski, Joanna's husband),

2005

- 7, 8 in KLINIKA SAMOTNYCH SERC (as doctor Adam Barski, a surgeon and a client of "Serenada"; a matrimonial agency. The actor's face is also visible in the photograph shown to Alicja Panek in the eposode 6 ),

2001

- 2, 3, 7, 8 w MARSZALEK PILSUDSKI (as Slawek Walery),

2000 - 2001

- ADAM I EWA (as Wiktor Korcz, the co-partner of ''Wikam'', the advertising agency, and Adam's friend),

1998

- SPONA (the voice of Jacek Slabinski "Slaby"),

1997

- SPOSOB NA ALCYBIADESA (the voice of Jacek Slabinski "Slaby"),

1996

- UCIECZKA (1996) the voice of Kihut),

1990

- ZAKLAD (as "Jasia"),
Varia:
2000

- ADAM I EWA Song: ODPOWIE CI WIATR - Song performance,
Filmography - short films, documentaries and cartoons:
2005

- KRAWIEC NITECZKA (Gosieniecki A.) in BASNIE I BAJKI POLSKIE (the voice of animated characters) (as Niteczka, a tailor),

2004

- O KOWALU I DIABLE in BASNIE I BAJKI POLSKIE (the voice of animated characters.) (as Wojtek),

2003

- O KRASNALACH I WIGILII (the voice of animated characters ),

2003

- LODOWA GORA w BASNIE I BAJKI POLSKIE (the voice of animated characters) (as Jan, Her-Ba-Ta, Bialy ptak),

1996

- MIKI MOL I STRASZNE PLASZCZYDLO (the voice of animated characters),
Theatrical performances:
2006

- PASTORALKA (2006) (as a Nobleman, a Shepherd and a Journeyman),

1997

- SMIERC W TYFLISIE (as Painter I),