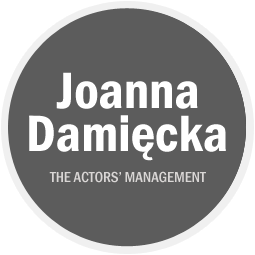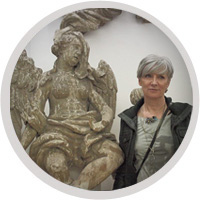 Joanna Damięcka
I was born in the 20th century. I was brought up in Cracow, then I spent part of my life in Wrocław, Afghanistan, Lybia, Pakistan, Egypt and I finally settled in Warsaw.
I did a bit of Pharmacy and a little more of Turkish at Istanbul University and I graduated from Oriental Studies (SSM) University of Warsaw. I can communicate well in Russian, English, Italian. and a little worse Turkish, Arabic and Persian. :) I've got a licence in the B, C, D categories. I am keen on painting, I try my hand at sculpture, I sing alt in choirs. I do horse riding, skating, skiing and cycling. I'm a good swimmer. I received a yellow swimming cap (which used to be a symbol of profficiency). However, I hate ships, boats and vessels.
I'm a manager and an artistic producer. I have produced a few theatrical peformances, including the programme "Lubie czytać" ("I Like Reading"), realized for 2TVP. I played three supporting roles.
The actors I know very well call me J23. Jona is the abbreviation for Joanna.
Here are a few exanples of my artistic achievements: