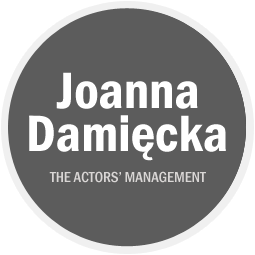 Ewa Złotowska
An actress and a director, stage appearance and dubbing.
education
artistic director in the National Theatre Institute in Sankt Petersburg
achievements
- she gained enormous popularity as 'Maya the Honey Bee' from the cult German TV cartoon,
- Between 1979 and 1981 she worked as the ZPR artistic manager in Warsaw,
- She also worked as a film director in the studio of film adaptations. The author of the book, entitled "Najwieksze milosci Swiata" (2004).
Filmography:
2018

- BLONDYNKA, Serial fabularny, Obsada aktorska (dyrektorka szkoły) STARZY PRZYJACIELE (83),

2017

- BLONDYNKA, Serial fabularny, Obsada aktorska (dyrektorka szkoły) DZIŚ WESELE JUTRO ŚLUB (76),

2017

- ŚWIAT WEDŁUG KIEPSKICH, Obsada aktorska (ciotka Bociana), TRZY SIOSTRY (518),

2016

- BLONDYNKA, Obsada aktorska (dyrektorka szkoły), AUSTRALIJSKI KAPELUSZ (60), SPOTKAJMY SIĘ TU I TERAZ (65),

2016

- DRUGA SZANSA. DRUGI SEZON, Obsada aktorska (pani Zosia, sąsiadla Daymerów), NADZIEJA (3),

2015

- INSULINA (161) in OJCIEC MATEUSZ cast (as Justyna's aunt),

2014

- W BIEGU (555) in NA DOBRE I NA ZLE cast (as Janka Kalinowska),

2014

- 32 in PRZYJACIOLKI cast (Andrzej's mother),

2014

- ZAGRANICZNIAK (435) in SWIAT WEDLUG KIEPSKICH cast,,

2014

- POLTERGEIST (445) in SWIAT WEDLUG KIEPSKICH cast,

2013

- PRZEPIS NA ZYCIE cast,

2011

- DIABELSKIE SZTUCZKI (1), ZNAK LUCYFERA (4), WIATR WE WLOSACH (8) in INSTYNKT (as pathologist ),

2011

- FLACHA W CZACHE (201) in DALEKO OD NOSZY (as bride),

2011

- WYBORY SERCA (96) in OJCIEC MATEUSZ (Justyna's aunt),

2010

- 1 in USTA USTA (as Sebastian's neighbour),

2010

- OSME DZIECKO STROZA (336) in SWIAT WEDLUG KIEPSKICH (as Kwiatkowska),

2010

- CIOCIA MUNIA (174) in DALEKO OD NOSZY (as Aunt Munia),

2009

- KAROLEK (2) in SIOSTRY (as Janina Slowik, Klaudia's Granma),

2009

- 1277 in PLEBANIA (as Klara's sister),

2008

- 1081, 1179 in PLEBANIA (as Klara's sister),

2007

- TWARZA W TWARZ (2007) (as a woman),

2007

- 853, 878, 894, 895 in PLEBANIA (as Klara's sister),

2007

- 9 in MAMUSKI (as a landlady),

2007

- 3, 4, 8 in JA WAM POKAZE (a TV series) (as the principal of ToSka's secondary school),

2006

- STATYSCI (as Szymon's mother),

2006

- 683, 689, 690, 691/692, 728, 780 in PLEBANIA (as Klara's sister),

2006

- SIOSTRY (276) in NA DOBRE I NA ZLE (as the soap opera participant),

2006

- 21 in MAGDA M. (as Elzbieta Rudziak),

2006

- BEDZIESZ MOJA (as Helena, Krzysztof's mother),

2006

- 4, 7, 9 in APETYT NA MILOSC (as Zofia Halberg, a Wladyslaw's daughter),

2005

- 491, 504, 514, 517, 523, 524, 535, 539, 553, 554, 573, 574, 584 in PLEBANIA (as Klara's sister),

2004

- OJCIEC DZIECIOM (12) in RODZINKA (as Jadzia, Leszczynski's help),

2004

- 371, 436, 443, 489 in PLEBANIA (as Klara's sister),

2003

- KOMETA, MODNE DZINSY in SZYCIE NA GORACO (as Ewa Noblewska, professor's wife),

2003 - 2006

- NA WSPOLNEJ (as a patient),

2003

- SERIA III in KASIA I TOMEK (as the nervous candidate for a new lodger; episode 4),

2002

- 166 in PLEBANIA (as Klara's sister),

2001

- 128, 129, 130 in PLEBANIA (as Zofia Kurczuk "Sisi"),

2001

- MORDERCY SA WSROD NAS (78) in MIODOWE LATA (as a fairy),

2000

- SPONSOR (4) in DUZA PRZERWA (matka),

2000 - 2001

- ADAM I EWA (as Ms Danuta, the owner of the wedding dresses"Panna Mloda"),

1998

- ZABIC SEKALA assistant director (in Poland),

1997

- BOZA PODSZEWKA (as a woman, an extra),

1996

- ZA ROK, ZA DZIEN, ZA CHWILE... (as a receptionist),
Filmography - short films, documentaries and cartoons:
2003

- O KRASNALACH I WIGILII the dialogue direction (the voices if animated characters),

2000

- OBURZAJACE DROPSY in 14 BAJEK Z KROLESTWA LAILONII LESZKA KOLAKOWSKIEGO, the director of the dialogues,

1999

- O ZABAWKACH DLA DZIECI in 14 BAJEK Z KROLESTWA LAILONII LESZKA KOLAKOWSKIEGO (the voice of the animated characters) (Memi), the dialogue director,

1999

- JAK BOG MAIOR UTRACIL TRON, JAK GYOM ZOSTAL STARSZYM PANEM, O NAJWIEKSZEJ KLOTNI in 14 BAJEK Z KROLESTWA LAILONII LESZKA KOLAKOWSKIEGO, the dialogue director,

1998

- ZIMA W WIKLINOWEJ ZATOCE, the dialogue director, (the voice of the animated characters.) (as Babel),

1998

- O WIELKIM WSTYDZIE in 14 BAJEK Z KROLESTWA LAILONII by LESZEK KOLAKOWSKI The dialogue director,

1997

- URODZINY, WYPRAWA BARDZO RATUNKOWA in SCENY Z ZYCIA SMOKOW song performance,

1997

- DYNASTIA MIZIOLKOW, the direction and voice of animated charecters,

1996

- ZABA in SCENY Z ZYCIA SMOKOW (the voice of animated charecters),

1995

- WIELKIE PRANIE in SCENY Z ZYCIA SMOKOW (the voice of animated characters.),

1994

- POWROT DO WIKLINOWEJ ZATOKI dialogue director,

1994

- SPOTKANIE in SCENY Z ZYCIA SMOKOW (the voice of animated characters.),

1988

- DAWID I SANDY (the voice of animated characters.),

1984 - 1998

- TAJEMNICE WIKLINOWEJ ZATOKI (a Tv series ) (the voice of animated characters .) (Serafin),

1983 - 1989

- W KRAINIE CZARNOKSIEZNIKA OZA (the voice of animated characters.),

1981

- MALARZ MROZIK, the Narrator,

1978 - 1979

- WIELKA PODROZ BOLKA I LOLKA (a TV series ) (the voice of animated characters.) (Bolek),

1977

- WIELKA PODROZ BOLKA I LOLKA (the voice of animated characters.) (Bolek),
Theatrical performances:
1994

- DOM OTWARTY (1994) (as Fifikowska's cousin),

1994

- BABA-DZIWO (as Baroness Skwaczek),

1979

- BRZECHWA-DZIECIOM (cast),

1975

- MORDERCA Z POCIAGU (as Mariola),

1972

- CEZAR I KLEOPATRA (1972) (as Ptolomeusz),